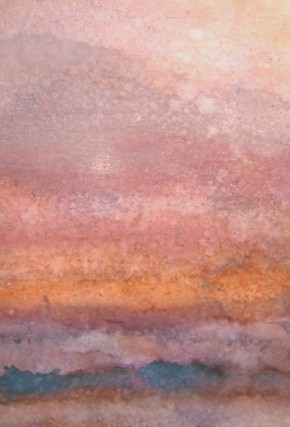 Mosaic:
Here is a shot of the ´saferego´s´, ´wash house´. The stone work construction was restored traditionally 2009/2010 using the local ´limestone´. Five wall panels were rendered and left to receive mosaics to convey the how the building was once used.
What a great project! I was commissioned to do the work by the Benifallet Town council and I thoroughly enjoyed working in this wonderfully ´cool´ environment, throughout the summer of 2011. I did the drawing for the design by referring to several original photos taken at in the 1920´s. They were certainly not as colourful as the mosaics have ended up!
I completed the work in a period of 18 weeks using decorated with reclaimed/ donated ties. Though I had chosen colours for the design of the panels, I had to adlib depending on the availability of donated materials.
Each panel shows a different configuration of tile pieces, mosaic and trencadis 2D and 3D.



Anyone who has gone to Barcelona must be familiar with Gaudi´s ´Parc Guell',
It really is an inspirational place to be.
I was so impressed when I visited 3 years ago that It found me experimenting.
I spent time exploring the textures achievable in matt, gloss and patterned tiles, in order to convey a recognisable image.
The wash house is situated in the centre of the town and holds a lot of memories for the locals. I had many town´s people paying me visits to check out the progress. Oh so many stories! True, there are washing machines these days but they don´t supply a social life along with the 800 RPM spin!

I have tried to put humour into the commission. A absolute favorite of the visitors has been the lady watching the goings on whilst sitting on the wall on her 3D posterior.
The 'Lucky Benifallet Bottom' as it is know known is a 'must see' and very lucky if patted!


Dragonhead, Parc Guell

The washroom brings the mosaics to life as they seem ´animated´ as they reflect the light moving on the pools of water.The different panels now serve to show possible designs to help me with the instruction I give in mosaic lessons, sometimes with cats!


Mosaic work can be done using fine, thin tiles used for walls or heavy tiles used for floors. The choice is dependent on detail required.
It so much easier to cut and shape a thin ceramic tile. And I used a combination of the two to do this work.
Galeria de Benifallet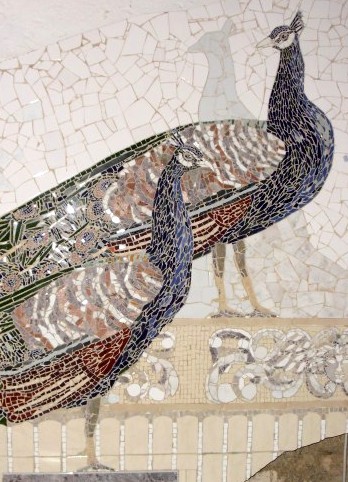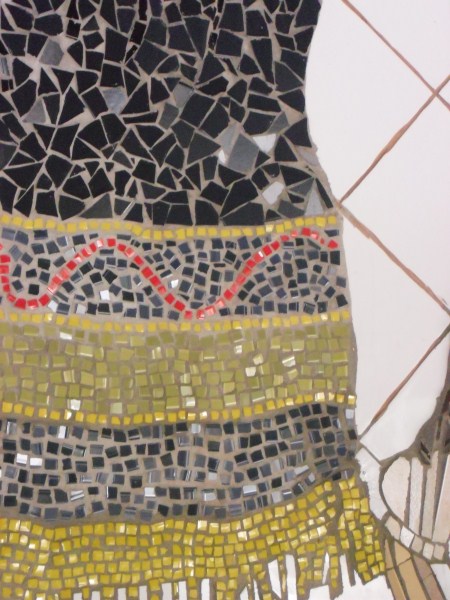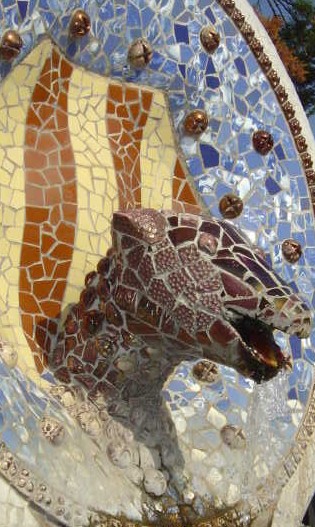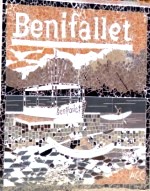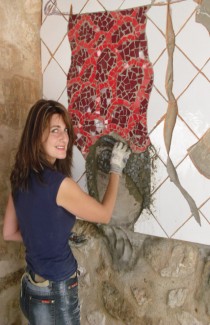 A recycled tile 3D octopus gets a mosaic started in Miravet on traditional Spanish Donkey well! ....Well of course!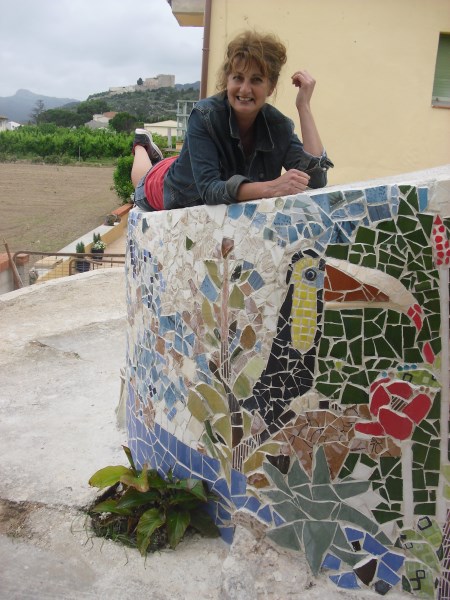 Miravet- The brief: Jungle scene meets a seascape with a waterfall inbetween!
Oh how I love an easy challenge!
Have an idea for a mosaic?
Have lots of tiles to use up?
Ask me about the possibilities!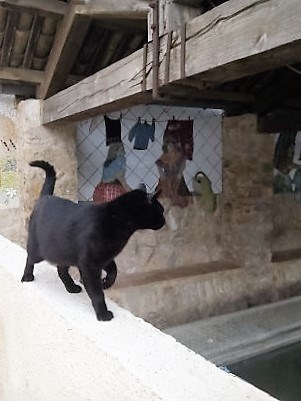 Cilck on image to enlarge-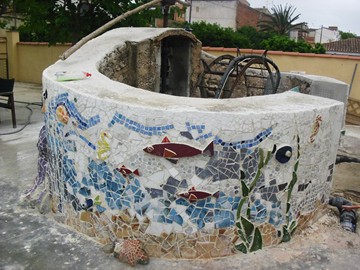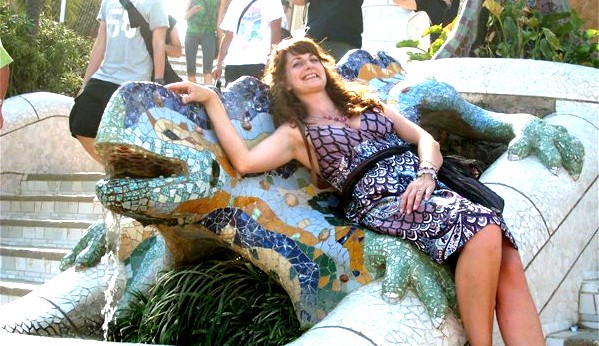 Antoni Gaudí i Cornet (25 June 1852 - 10 June 1926) was a Spanish Catalan architect born in Reus, just up the road from Benifallet and leader of Catalan modernism.

I have always found Gaudi´s work interesting as it is inventive, distinctive and incorporates diverse organic styling, inspired by nature.
Mostly his work is found in the Catalan capital of Barcelona, though his many apprentices went on to emulate his achitectural characteristics throughout the country. His greatest work and still ongoing is the stunning Sagrada Família. I am paticularly fond of Park Güell one of the most impressive and fun public parks in the world as it is full of Gaudi´s´trencadis´ work constructed from waste ceramic pieces. I have a passion for recycling and this has provided me with much inspiration.
The salamander in Park Güell is a three-dimentional model with molded trencadis details and this has become a symbol of Gaudí's work. I am very comfortable with it!

Having studied Gaudi´s life and works, I can say that I would have liked to know him. I would have happily been one of his like-minded apprentice´s!
I only hope that I can honor his work and techniques, in my own way and convey his love of creating for the public, as he did.

Antoni Gaudí i Cornet (25 June 1852 - 10 June 1926)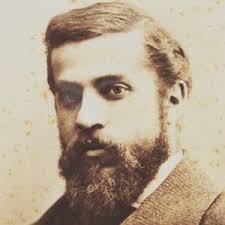 The most recent project.